From 1st July 2023, certain fresh and unprocessed fruits and vegetables cannot be packaged in plastic for quantities under 1.5 kg.
Instead of opting for single-use bags, take this opportunity to change your habits! By using a SUPERBAG®, you actively contribute to waste reduction.
In some supermarkets across the country, you will find small booklets with two easy recipes that can be prepared using fruits and vegetables that can all fit into a single SUPERBAG®. Haven't seen them in your supermarket? You can find the recipes below.
Like Anna and Tania, choose the SUPERBAG®!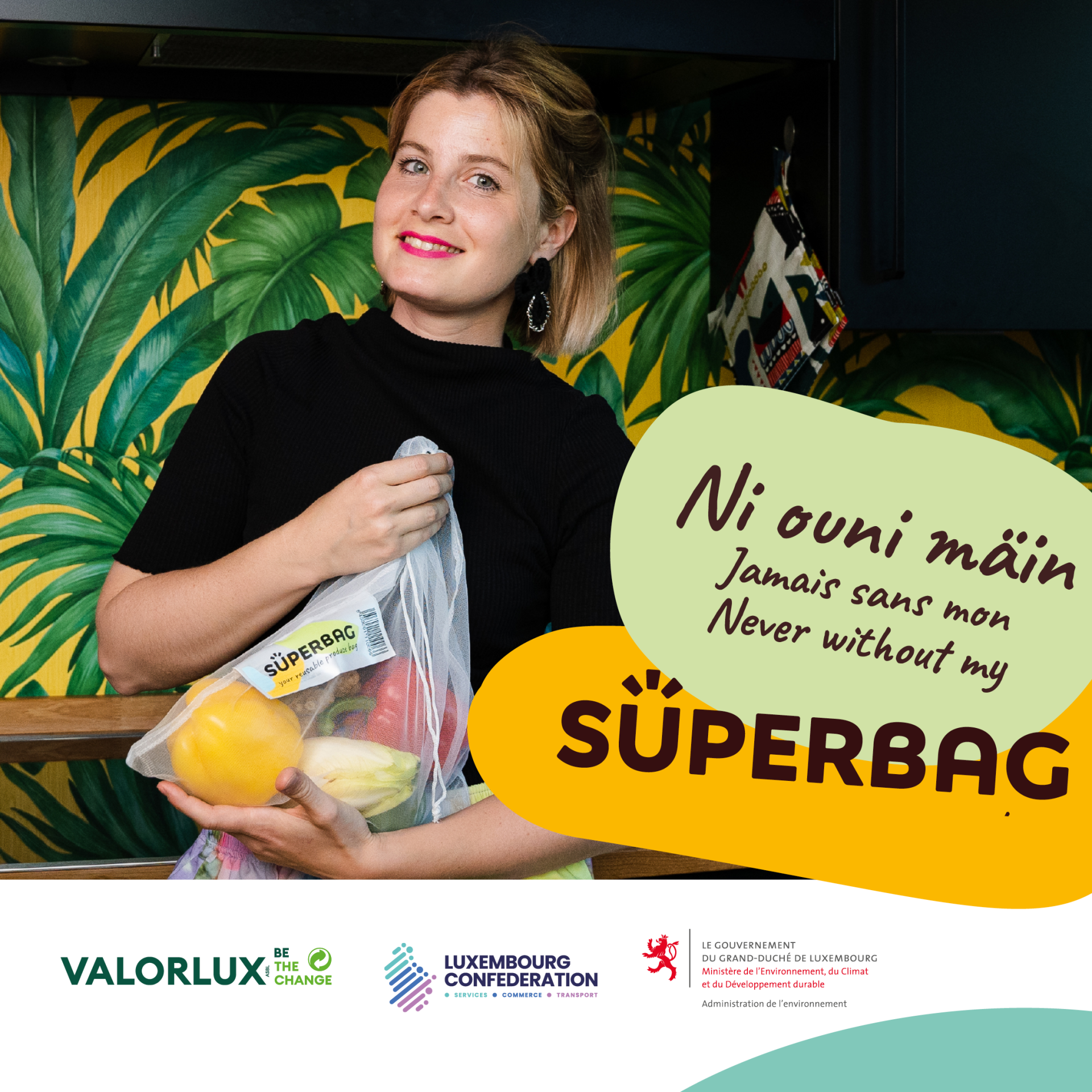 Anna shares her tip to not forget her SUPERBAG® and prepares a delicious salad with endives, bell peppers, peaches, lime, ginger... All these ingredients fit perfectly in the same SUPERBAG®.
Here is Anna's recipe:
1 white peach
1 yellow pepper
1 red pepper
1 endive
1 untreated lime
2 cm of fresh ginger
Fresh coriander
1 yoghurt
Gently wash all your fruits and vegetables.
Cut half of the red & yellow peppers and half of the peach into thin slices and strip the largest endive leaves.
Cut the other half of the red & yellow peppers and peach into small cubes. Chop the rest of the endive.
Put 3 tablespoons of yoghurt in a bowl.
Grate the ginger, the zest of half a lime and chop the coriander. Add them to the yoghurt and add salt and pepper to your taste. Add the cubes of pepper, endive and peach and gently mix everything.
Arrange the endive leaves, slices of pepper and peach in the shape of a flower. Arrange the fruit/vegetable yoghurt mixture in the center and garnish with a few coriander leaves.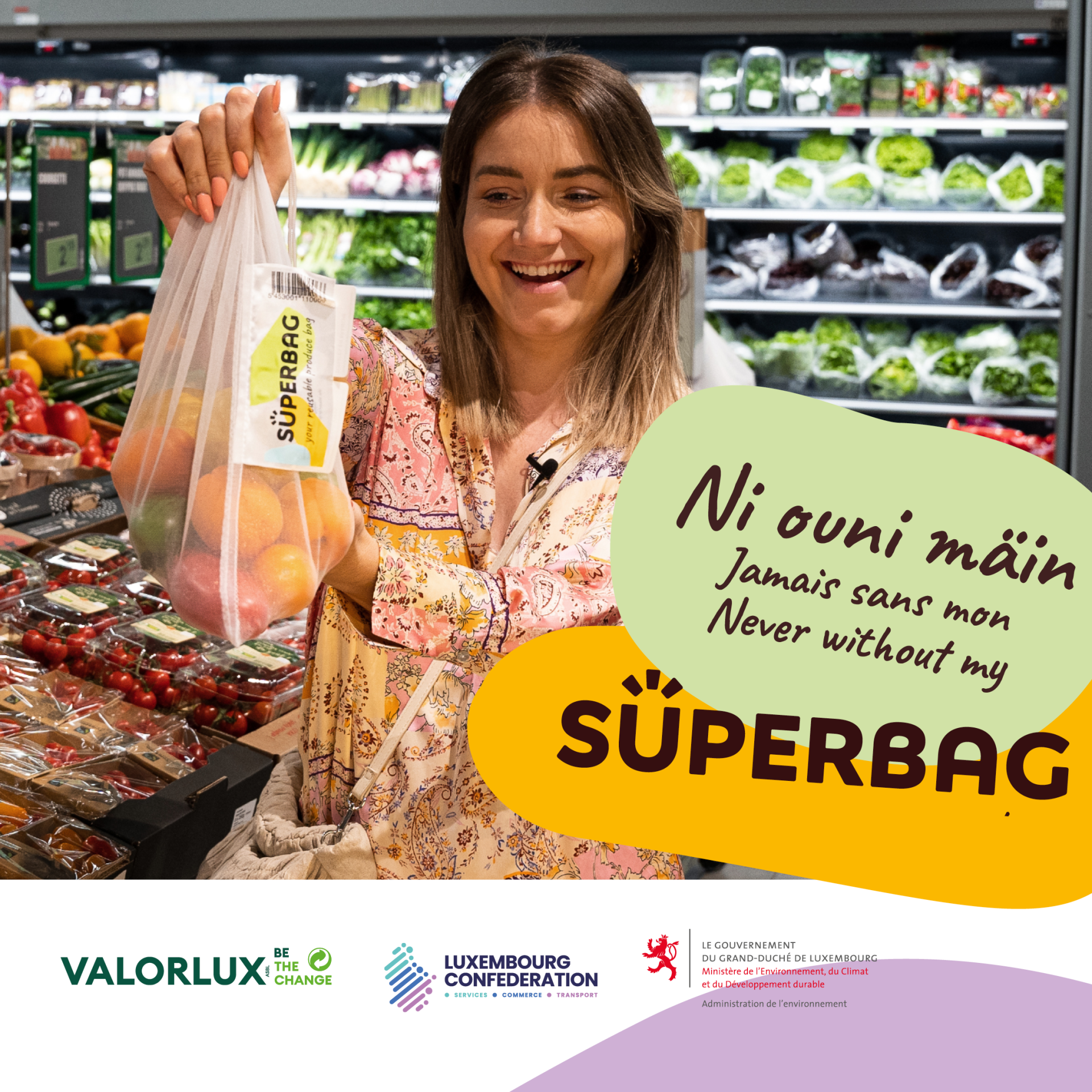 Tania shows us how to fit all her ingredients into the same SUPERBAG®. It's at the weighing station where the usefulness of large labels becomes evident... multiple weighing labels can be stuck on it! Tania prepares a toast with tomatoes, apricots, lemon, ricotta, and sardines.
Here is Tania's recipe:
For 2 toasts
1 red tomato
1 green tomato
1 yellow tomato
1 apricot
1 untreated lemon
Chive
Multi-grain bread
Ricotta
1 can of sardines in oil
Gently wash all your fruits and vegetables.
Dice the tomatoes and apricot. Place them in a bowl. Add salt, pepper and spices to your taste.
Zest a bit of lemon and sprinkle all ingredients with a squeeze of lemon juice. Crumble the sardines in their can, keep the oil and mix all with the tomato and apricot salad.
Toast the bread until it is crisp and tender.
Cover the toast with a layer of fresh ricotta and arrange the tomato and apricot salad on top.
Decorate with strands of chive.
Try out Anna and Tania's tips next time you are going grocery shopping!
Your Valorlux team

Useful link: